Posts tagged 'LED directional floodlight'
RSS Feed
By Heather Asiyanbi
August 22, 2014
2496 Views
No comments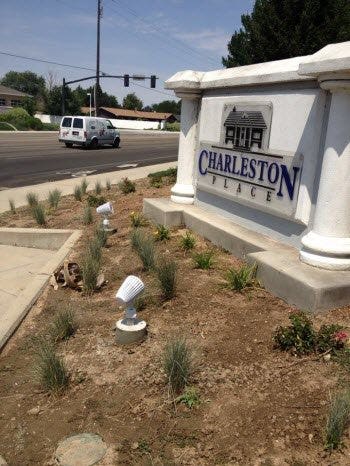 Safety, security and highlighting beautiful landscape come together in a new premium LED directional floodlight now offered by e-conolight.
The new LED directional floodlight offers up to 40 percent brighter light with 2800 lumens at just 36 watts so energy cost savings remain significantly higher than a comparable 100W PSMH. With a lifetime of 50,000 hours at L70 and a die-cast aluminum housing with a durable polyester powder coat finish in either textured black or smooth white, this LED directional offers long-term peace of mind about its operation and its construction.
Other details customers will appreciate include:
Choose from 20-degree spot or 40-degree flood configurations
Tempered glass lens, thermal shock and impact resistant
Universal voltage (120V- 227V)
1/2-inch NPS adjustable fitter
Additionally, these fixtures feature CREE LEDs inside, are UL listed for wet locations and have a five-year limited warranty.
By Heather Asiyanbi
April 4, 2014
2357 Views
No comments
Neighbors who live in the new Charleston subdivision in Boise, ID, receive a warm welcome every time they come home. Signs at each of the five entrances are illuminated by LED directional floodlights offered by e-conolight.
Each entrance to the subdivision features a sign with surrounding landscaping and two LED directional floodlights angled just right to light up the signs at night.
"There are multiple signs with the LEDs," lead electrician Justin Metcalf, of Full Spectrum Services, said. "I'm really pleased with the result."
Metcalf said he also appreciates the design of the fixtures because of how quickly they were installed.
"These lights were very easy to install, and speed is important because saving time means saving money for our customer," he added.
But, most importantly, Metcalf said the quality of the light is just what the project needs.
"The light is great," he continued. "The LEDs light up the signs spectacularly."