By Ashley Henry
October 19, 2015
2429 Views
No comments
Ghosts & goblins - spooks galore, scary witches at your door! In a matter of weeks, trick-or-treaters will make their way to front porches across the country, all in the name of Halloween. Here are a few ways to keep your home and family safe during this spooky holiday.
By Heather Asiyanbi
July 21, 2014
2820 Views
No comments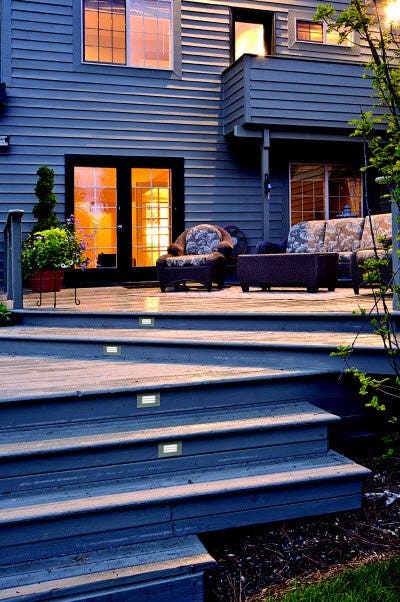 Lighting stairs and hallways both inside and out doesn't have to be challenge. The new LED step light offered by e-conolight is bright light in a small package to keep steps sure even in the darkest hours of the night.
The new LED step light is stylish and rugged so it's perfect for both indoor and outdoor use. Install the fixtures in the rise of outdoor stairways to provide the right amount of light to avoid stumbles. The new step light fits nicely into single gang boxes/outlet boxes so hallways are lit just enough to avoid stubbed toes.
A low profile and versatile installation either vertically or horizontally give homeowners the flexibility to fit the LED step light almost anywhere they need ambient lighting. More, the aluminum faceplates are paintable and louvered so the fixture fades into the background and direcst the light beam down, where it's needed.
The new LED step light is non-dimmable, includes a 4-port push in connector, is UL listed for wet locations and includes a limited one-year warranty.