Seamless & Efficient: Our C-Lite LED Flat Panel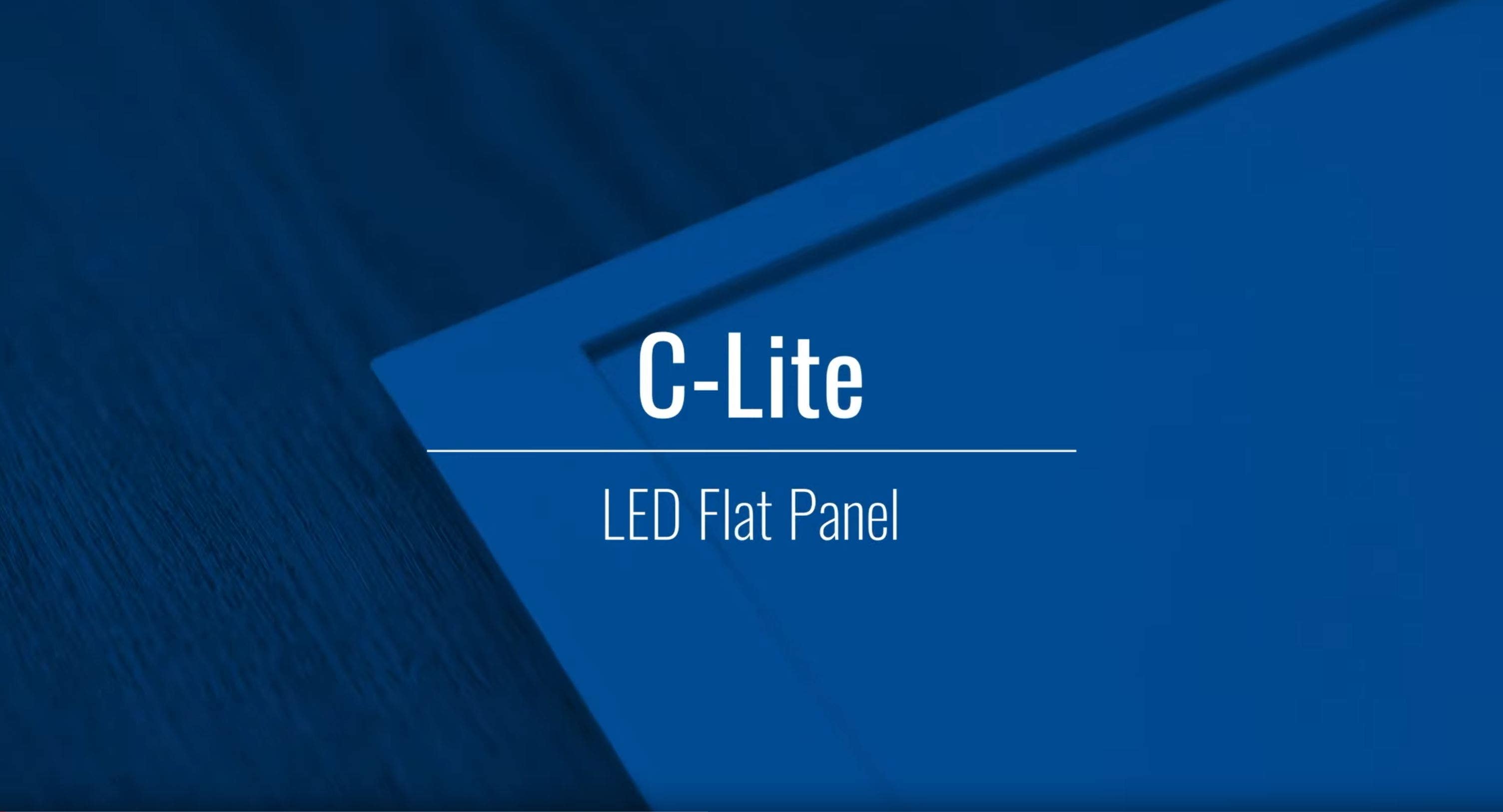 The energy-efficient C-Lite LED Flat Panel is now your go-to fixture for fast installations and over 100,000 hours of maintenance-free operation in offices, educational, retail, commercial, and industrial facilities.
This series comes DLC Standard, so you know you're getting a top-quality product that won't leave you or your client hanging.
Those fast installations we were talking about? The C-lite LED Flat Panel features a pre-installed driver and a low-profile powder-coated aluminum frame that makes installation a breeze.
And because of its sleek frame, it's able to fit into low-clearance drop ceilings.
It's IC Rated for direct contact with insulation, plus its precision engineered acrylic lens and PMMA diffuser prevents hot spots, shadows, and glare.
The result is beautiful, uniform lighting that can reduce headaches and eye strain.
The C-Lite LED Flat Panel comes in multiple models, including a Premium option with even higher efficacy.
Each model is available in 3 different sizes: 2' x 2', 2' x 4, or 1' x 4'. If you need it in 3500K, 4000K, or 5000K, we've got all three options.
And, depending on the model, it delivers anywhere from 3250 to 5000 lumens.
But don't take our word for it, order yours today.
And be sure to watch our video here.
Oh, and check out our full line of UL/ETL listed LED flat panels, guaranteed to last and last.