Introducing IDEAL® Electrical Products
Your One-Stop Shop Just Got Bigger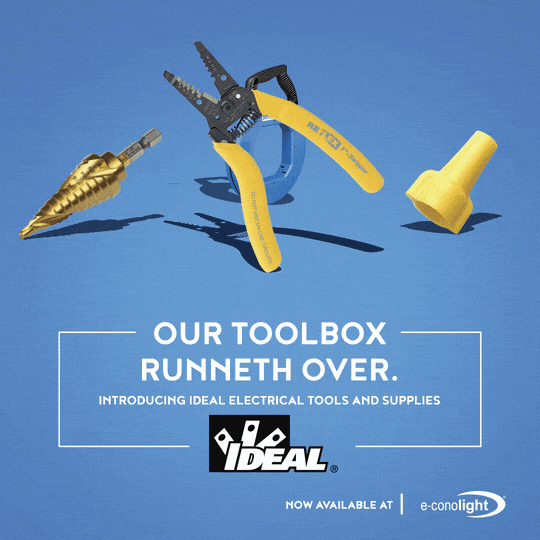 Great news:
We've teamed up with Ideal® Electrical to bring you a new, fuller line of electrical supplies, each designed to make your next job easier. Find everything you need for your next installation, all in one place.
Ideal® is a family-owned company that's been around for over 100 years, setting industry standards with their high-quality products and customer service. They're the name contractors know and trust. So naturally, you'd find them on our website.
Here's a full list of Ideal® products now available for your purchasing pleasure:
Blued-Steel™ Fish Tape w/Tuff-Grip™ Pro Case
Perfect for longer conduit runs, this fish tape boasts the highest tensile strength, and highest grade carbon steel for professional durability and reliability.
ClearGlide™ Wire Pulling Lubricant 
Polymer-based formula is perfect for all electrical and datacomm applications and is safe to use with all cable types. It's clear and colorless, for a quick and easy clean-up.
Powr-Fish® Pull-Line 
Ideal® Powr-Fish® heavy duty pull-line is white with blue tracer for easy identification. A continuous-fiber polyline that can be blown directly into conduit, it won't rot or mildew and can be left in conduit for future use.
S-Class® Fiberglass Fish Tape w/Tuff-Grip™ Pro Case 
A high-quality fiberglass core provides column strength for optimum pushing and pulling capability.
Reflex™ Super T®-Stripper Wire Stripper 
Features a textured non-slip grip that helps in reducing stress on the hands. The narrow plier nose makes it easy to hold and twist of wires in hard-to-reach places.
Long-Nose Pliers 
Features drop-forged steel construction, with a narrow profile head designed for working in tight areas. Serrated jaws provide secure gripping surface.
Linesman Plier w/New England Nose, Crimping Die & Fish Tape Puller 
Knife-to-knife blades that rarely need resharpening. Cuts hardened wire, bolts and stainless steel wire.
Diagonal Cutting Pliers 
Knife-to-Knife blades provide excellent cutting performance, while a high-leverage design provides more cutting power.
Ductile Conduit Benders 
Exceptional, durable, materials for extra strength. Stronger than malleable iron or aluminum, they are reinforced at stress points for longer life.
Aluminum Conduit Benders 
Lightweight aluminum for easy handling. Strong enough for everyday use.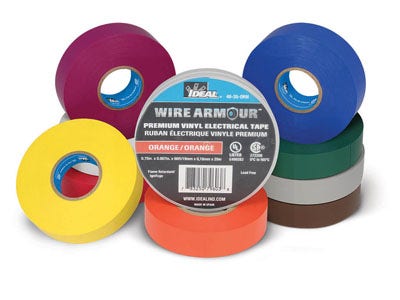 WireArmour™ Professional Electrical Tape 
Impervious to water, oil, acids, alkalis and a variety of corrosive chemicals, with a high elasticity and UV resistance.
WireArmour™ Contractor Pro Electrical Tape 
Cold and weather resistant, with a great elasticity and high UV resistance.
WireArmour™ General Purpose Electrical Tape 
Primary insulation up to 600V and 80°C. Features good elasticity. A flame-retardant, affordable solution.
Spiral Step Bits 
The Ideal® line of spiral step bits saves you time, with titanium nitride spiral cutting action. Each step has a gradual relief that eases into each cut, reducing the need to change drill bits.
Spacer Shims 
Eliminates the need to cut plate screws for "GFCI" decorator devices when installing on tile, marble, etc. Supports loose outlets and prevents broken face plates.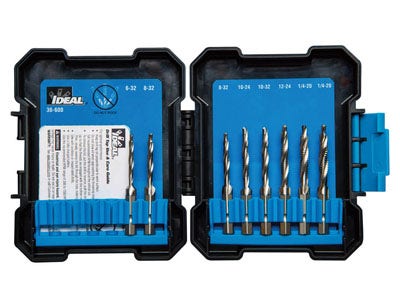 Drill Taps 
The Ideal® line of combination drill taps combines the tasks of drilling, tapping and deburring all into one. Providing an economical way to save you valuable time on the project.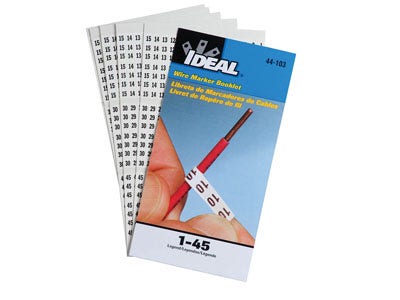 Wire Marker Booklet 
Convenient pocket-size booklets made of plastic and cloth construction for long-lasting durability. Perforated 1/4 in. x 1-1/2 in. markers can be separated into half-length sizes. Resistant to abrasion, moisture, dirt, and oil.
Duct Seal 
Ideal® Duct Seals serve as a moisture and air barrier. It seals around junction boxes, flashings, and service entrances.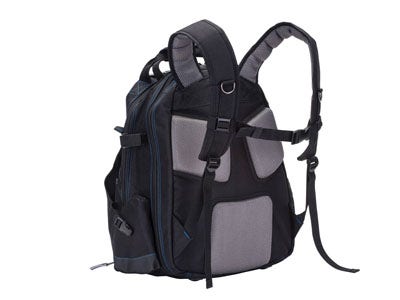 Dual-Compartment Backpack 
The Ideal® solution for any tradesman needing to transport tools while still having their hands free. Includes two compartments that can open to a lay-flat position for flexible use on the floor, bench or hoist position.
NOCTURA® SERIES
Looking for reliable outdoor lighting to go with your new electrical supplies? Our Noctura® Series by Cree Lighting features an LED flood light, LED wall mount, and an LED area light. Each complements each other with a uniform, sleek look that adds unity to any outdoor application, like parking lots, commercial buildings, and perimeters.
Order online 24/7 from the comfort of your home. Or call our customer service line at 1-888-243-9445, from 6:30am to 6pm CT.
In-stock orders placed by Noon CT ship same-day, delivered straight to your doorstep.