The Most Popular Holiday Cocktail in Every State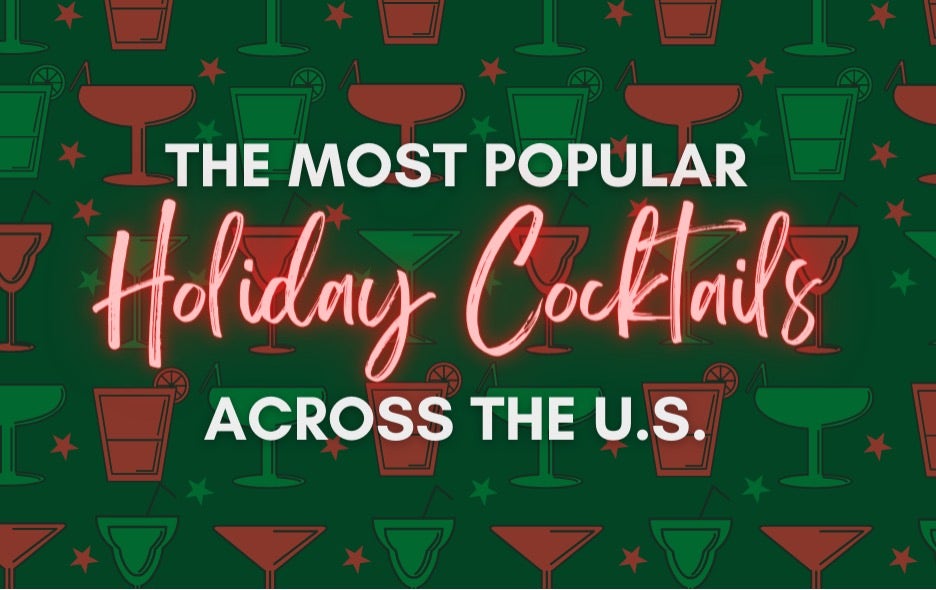 The Most Popular Holiday Cocktails Across the U.S.
The long-awaited holiday season has arrived! We're ready to break out the shakers, muddlers, and craft cocktail kits to start serving friends and family some tasty libations under the glitter of holiday lights. From hot toddies and eggnog to mistletoe margaritas and cranberry mimosas, there's nothing like a scrumptious, yuletide cocktail to get us in the holiday spirit.
At e-conolight, we know there's nothing better than snuggling up under the glow of Christmas lights with a cocktail in hand. To celebrate catching a holiday buzz via Christmas-themed cocktails, we decided to take a look at the most popular holiday cocktail in each state.
Does your state favor sweeter concoctions like White Russians or peppermint martinis? Or perhaps they have a taste for cocktails with bitters like manhattans or whiskey sours? We did some data digging to uncover what each state deems the ultimate holiday cocktail, based on Google Trends search volume over the past five years.
Read on to find out which holiday cocktail your state craves most!
The Most Popular Holiday Cocktail in Every State
Eggnog, White Russians, and whiskey gingers seem to be the aperitif of choice for holiday cocktail drinkers across the country; however, we also see some clear regional trends. Based on our Google Trends study, Midwesterners are searching for White Russian recipes most, while folks out West are searching for eggnog most. In the Northeast, eggnog and espresso martinis are top-searched, and in the South, eggnog and Christmas margaritas are top-searched.
The Most Popular Holiday Cocktails Overall
The five most popular holiday cocktails across the U.S. as a whole were 1) eggnog, 2) White Russians, 3) whiskey gingers, 4) Christmas margaritas, and 5) sidecars. With a liquor store haul, a quick grocery trip, and a few basic bar supplies, you can mix up these tried-and-true cocktails in your own home this year! Below you'll find recipe cards and a list of ingredients needed to make each of the top five most popular cocktails.
Eggnog
Most Popular In: Arizona, Georgia, Idaho, Louisiana, Maine, New Mexico, Utah, Vermont, Virginia
'Tis the season for eggnog! Typically with eggnog, you either love it or you hate it. Based on Google Trends search volume of the classic wintertime beverage, Americans are begging for it from Arizona to Maine. Eggnog was top-searched in nine states across the U.S., more than any other cocktail. We recommend garnishing the drink with whipped cream and cinnamon to round out the "eggy" flavor.
White Russian
Most Popular In: Arkansas, Indiana, Missouri, Nevada, South Dakota, West Virginia, Wyoming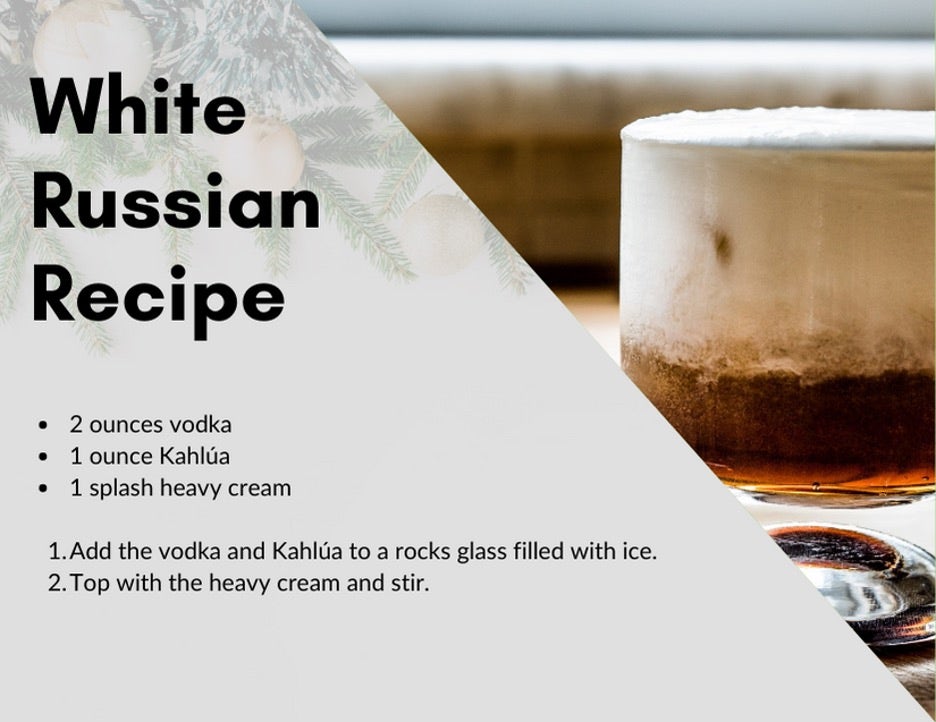 Perhaps one of the easiest holiday cocktails to make is the White Russian, top-searched in seven states and particularly popular in the snowy Midwest. A splash of vodka, Kahlúa, and heavy cream and you're in business! White Russians are decadent and great for coffee liquor lovers. Let us not forget that this was the coveted drink of Jeff Bridges' character, The Dude, on "The Big Lebowski" –– a major vote of confidence for the creamy beverage!
Whiskey Ginger
Most Popular In: Colorado, Maryland, Michigan, Oregon, Pennsylvania, Washington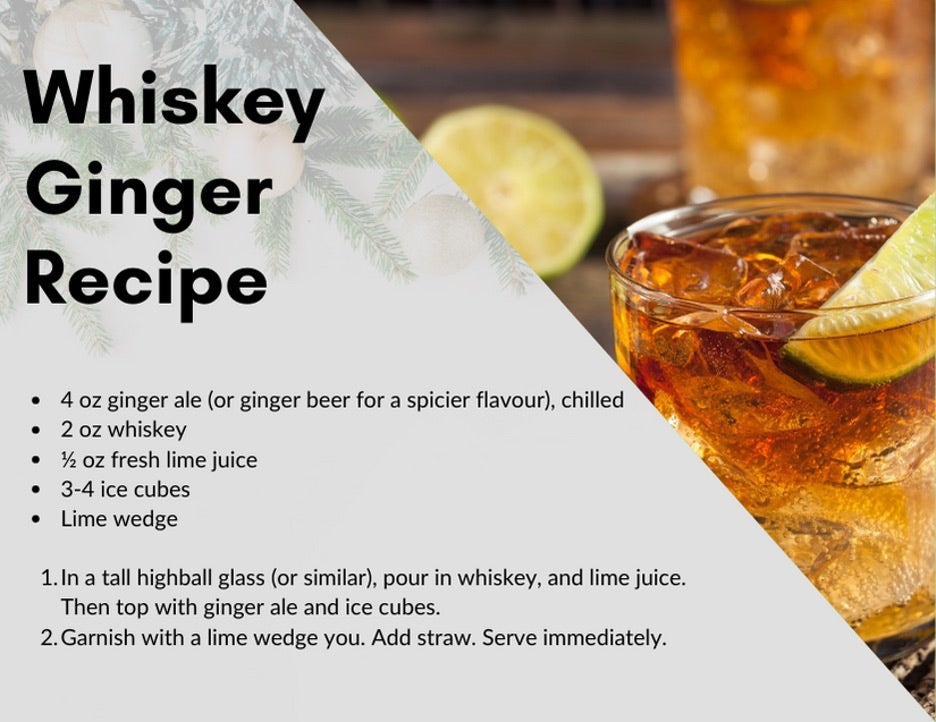 An iconic and bubbly spirit, the whisky ginger is another classic aperitif that's extremely simple to make. Whisky gingers are top-searched in six states. We recommend mixing with ginger beer for a spicier bite to your cocktail.
Christmas Margarita
Most Popular In: Alabama, Connecticut, South Carolina, Tennessee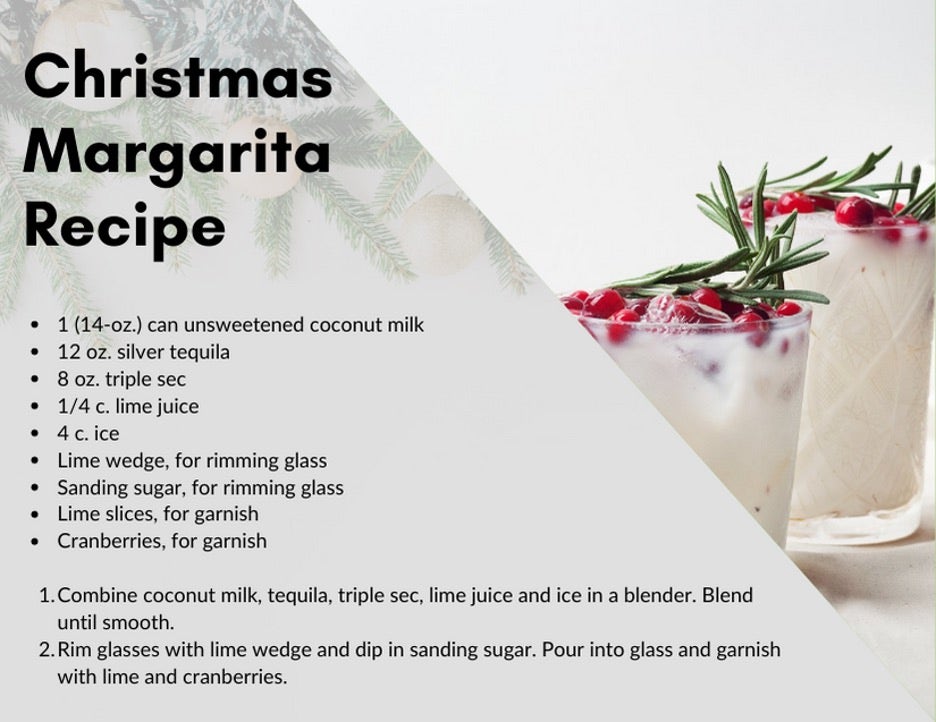 Here's the showstopper for your holiday party guests –– the Christmas margarita, complete with coconut milk, silver tequila, triple sec, and lime juice. Top-searched in four states, Christmas margaritas are both delicious and visually stunning (it looks like the Bing Crosby film, "White Christmas," in a highball glass).
Sidecar
Most Popular In: California, Delaware, Hawaii, Oklahoma
Calling all citrus lovers! This is the holiday cocktail for you. Also top-searched in four states, the sidecar, has been quenching Americans' thirst since World War 1, named after the motorcycle attachment commonly used in the first half of the 20th century. This classic cognac mixture can land on the drier side, so apply sugar to the glass's rim liberally.
Happy Holidays!
Whether you're drinking them at your corporate Christmas party or in the comfort of your own home watching "Love Actually", holiday cocktails offer warmth for you and yours this holiday season. Other items that bring warmth into your home? Track lighting or under cabinet lighting would offer the Christmas ambiance you crave. Check out e-conolight's collection of energy-efficient, LED indoor light fixtures to prepare your home for the holidays!