How Contractors Can Adapt During a Pandemic
With the outbreak of COVID-19, all of our lives have been turned upside down and everyone is living what most are calling a "new normal."
With stay-at-homes orders in place and varying phased reopening schedules, many of us have been fortunate to be able to work from home, but for essential businesses, like contractors, it hasn't been quite as smooth.
After speaking with experts and contractors, we learned that contractors used to be able to buy lighting in bulk, planning for jobs months in advance.
Now, with many new construction projects being put on hold, resulting in drops in revenue, many businesses don't even know if they'll be able to stay open into the next month. As a result, they've postponed jobs into the foreseeable future, waiting until times become more predictable.
This makes it very difficult for contractors to be able to plan for one or two jobs and buy the lighting they need.
And, with an uncertain number of jobs in the future, it makes it all the more necessary for contractors to find the best deals on quality LED lighting.
But when you do have a job booked, what can you do to make sure your client knows they're making the right choice, particular during these otherwise uncertain times?
When arriving at jobs, cleanliness is now more important than ever.
In fact, it's necessary for contractors to stick to guidelines and wear a face mask when interacting with customers, not to mention use gloves, hand sanitizer, and masks for shoes.
"Protect your workers as much as possible to keep them safe and healthy during these times because, without them, the business suffers," Scott Morris of Lyons-Pinner Electric Companies tells us. "Because we've taken these extra precautions, the pandemic has not really affected our business."
As with any new routine, it can be difficult to remember packing the new supplies, or even finding them available in local stores.
Shopping online can help give contractors access to a wider range of suppliers, if they find it's difficult to find masks or hand sanitizer locally.
Also, learning which days local stores typically restock can give contractors an edge, eliminating any wasted trips to a store where needed products are out of stock. Arriving right at a retail shop's opening hours is ideal, as well, as some stores tend to restock the previous night.
If items are needed promptly, many stores offer a "buy online, pick-up in store" option, where contractors have immediate access to available supplies that they can reserve to pick up later.
However, with more people home, there's less of a need to push jobs back, so contractors can get to the jobs they have scheduled faster.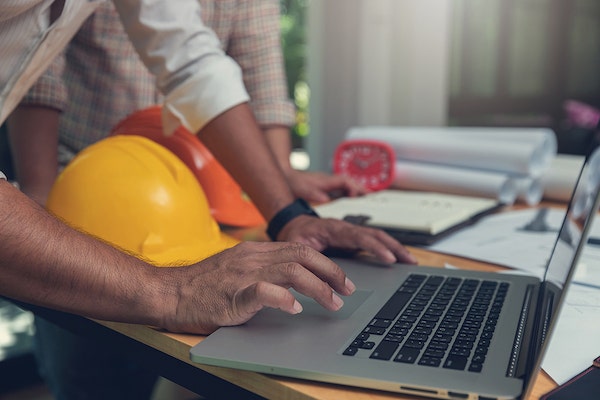 But with the pandemic still in effect and seemingly no end in sight, what can contractors do to keep their business running smoothly?
Offer sales on services
Most people, in general, react positively to a good sale, knowing they're getting a great deal. Try offering a discount or two. Like new-customer specials, reduced rates on bundling projects, and referral discounts.
Maybe narrow down a special to a particular area or town, offering a discount only to its residents. The more exclusive, the more enticing it will be to customers.
Advertise where you didn't used to
With so many people at home, browsing the internet, advertising on social media can be a very lucrative experience. Try setting up a business Facebook page and advertise your services on Facebook, Instagram, Nextdoor, and Angie's List. Entice customers to click on your ad by highlighting a sale you have running.
On your Facebook business page, add your qualifications and experience to help put you ahead of the competition. You can also post your advertisement on Chamber of Commerce boards (if they're open, of course).
Dress professionally
In a competitive market, the way you present yourself can be the difference between losing and keeping a job. Whether it's wearing a nice shirt to a project or even answering the phone in a pleasant and friendly manner, both can make a huge difference in the perception you're creating for your potential customer. They want to know they're hiring someone who they can trust. Someone who takes their job seriously.
Business cards
If you don't have business cards, now's a great time to start. Since a large portion of contractor business is word-of-mouth, it's more important now than ever to pass out those business cards to your customer. Maybe offer a discount off their next service if they refer someone to you. You can also place your business card inside mailboxes to get an extra boost in business.
In these uncertain times, we're proud to say that our website is open to you 24/7, from the comfort of your favorite recliner. Call our lighting experts at 1-888-243-9445, Monday-Thursday 6:30 AM-5:30 PM CT, Friday: 6:30am - 5:00pm CT. We're happy to help you with anything from placing your order to assisting with your lighting layout.